Pinchos
The lined presentation of our anchovies with olives and onion.

Product elaborated by hand, one by one, using the the best anchovies.

Ready to eat anywhere.
Pinchos anchovies
100gr. tray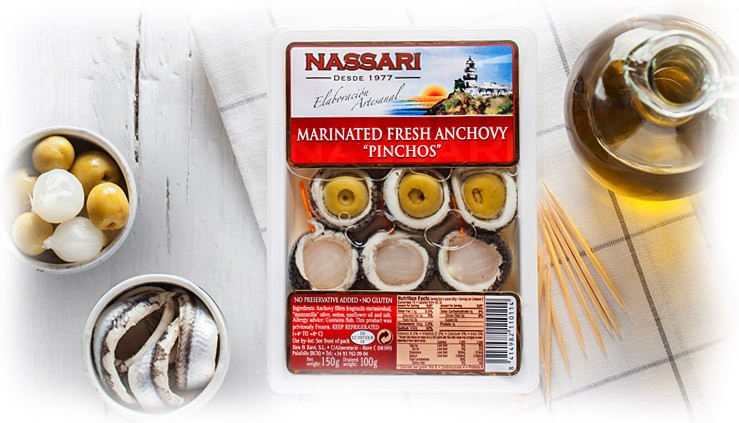 other presentations
anchovies
International Food Standard
Nassari disposes of the quality certificate IFS FOOD for all their products.
Quality guarantee.