Anchovies
The anchovy is obtained from the larger of the species, through a process inherited from the ancient Romans, salting.

A gastronomic product of high quality, valued for it's characteristic aroma, obtained from a long process of salting. Throughout the salting process, the fish's own blood and a long process of curing, gives it it's own characteristic aroma.

The anchovy is carefully filleted, and each fillet checked one by one to guarantee the quality of the product.
Anchovies grand selection "00"
275gr. terrine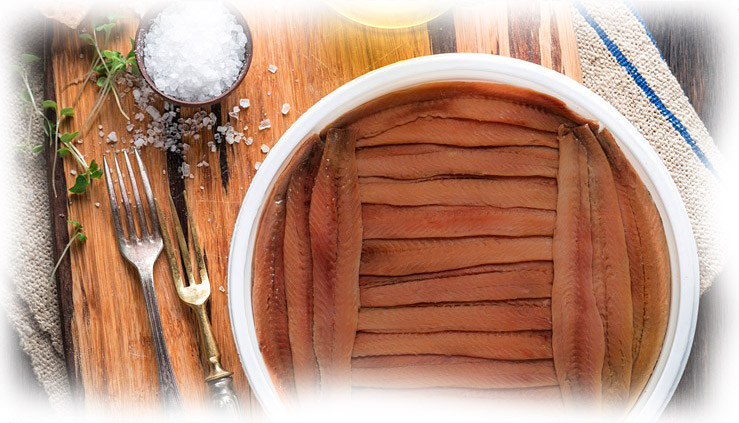 other presentations
grand selection "00"
International Food Standard
Nassari disposes of the quality certificate IFS FOOD.
Quality guarantee.
Some products are excluded from the scope of the IFS FOOD assessment and details of the exclusion can be provided upon request.