Marinated anchovies
The boquerons (marinated anchovies) NASSARI are elaborated from the best prime material,obtained from our seas.

Boquerons NASSARI is a fish that has been fished in the Mediterranean Sea, North Atlantic and the Cantabrian sea.

They are produced by firstly being cleaned in abundant water, then marinated with wine vinegar and salt, this is how they obtain their characteristic flavour, colour and texture.

Product cleaned one by one, by hand.
Marinated anchovies in pickle
100gr. tray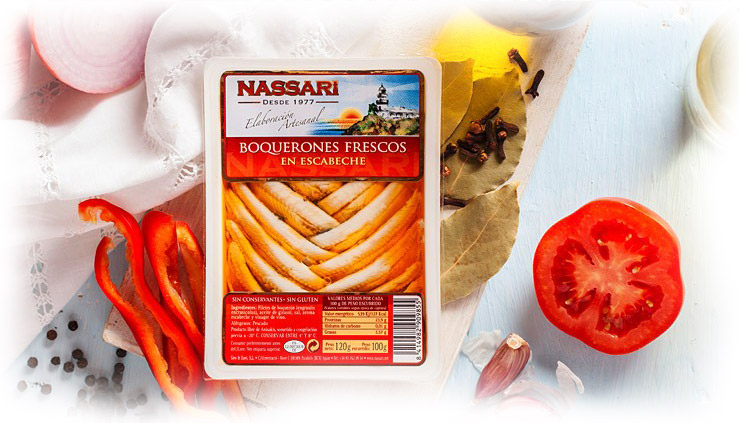 other presentations
in pickle
International Food Standard
Nassari disposes of the quality certificate IFS FOOD.
Quality guarantee.
Some products are excluded from the scope of the IFS FOOD assessment and details of the exclusion can be provided upon request.