Broth
We prepare this broth by boiling fish and seafood.

The main ingredient is fresh fish obtained daily at the coastal markets. The cooking of the fish and seafood is how we obtain this special flavour.

Ready to prepare the best paellas, fideuas and other dishes, such as squid with peas or baked fish.

The broth can be consumed on it's own as a soup.
Broth
900ml. broth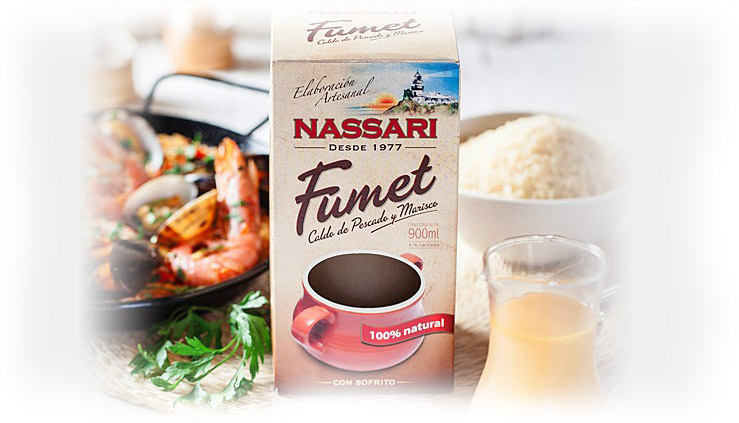 other presentations
broth